Another year is marked by the annual emergence from hibernation of that shy creature they call the paraglider pilot. Some have already taken to the sky but this event sees many more pull out the kit bag, brush off the dust and congregate in a large sports hall in Reading with one thing in mind - get that reserve repacked in order to get back in the sky.
This year's event was slightly different in that unfortunately the usual zip line was not available and although this did impact the turnout there were still some 80 pilots in attendance.
The BHPA repacking community however was there in force, ready to tackle all issues that can arise and I'm pleased to report that this year there were not too many at all. The hall and adjoining rooms were zoned by reserve type, John Martin and Mark Luscombe took control of the Gin, Ozone and SupAir tabbed parachutes in the Thames Suite, Bernard Clewer corralled the non tabbed maydays in one corner of the main hall, Greg Emmes took the Rogallo / Deltas in another corner of the hall, Graham Grant headed over to the squash courts to look after the squares and everything else, leaving myself and Bill Morris floating between them all.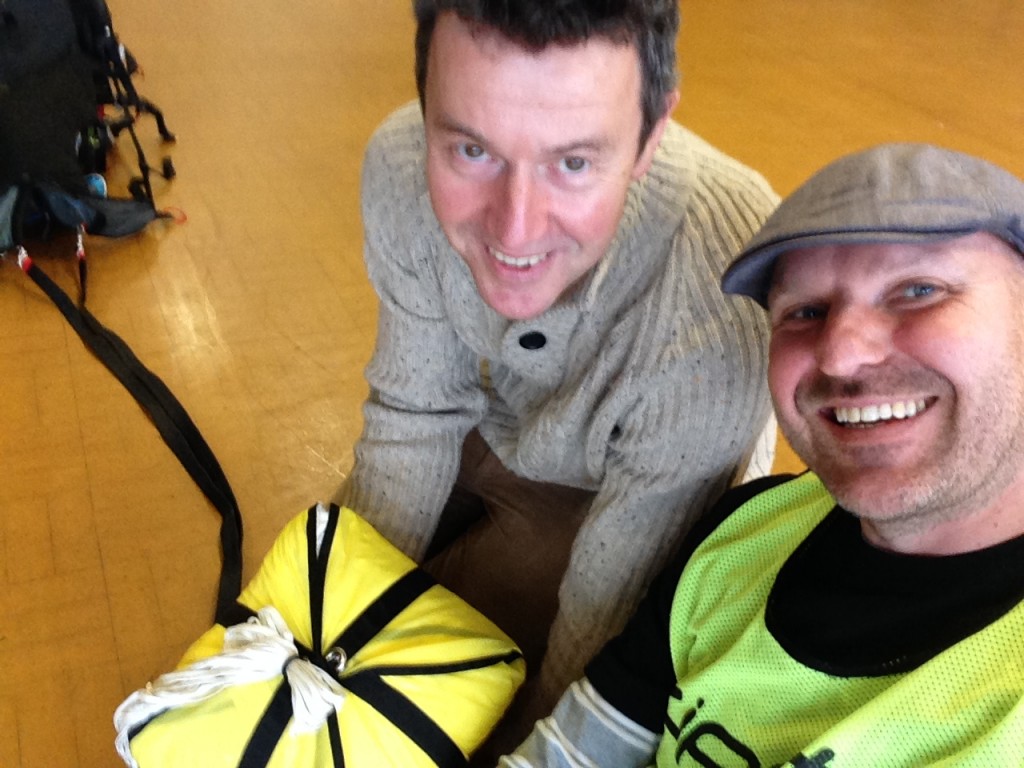 It was great to catch up with my fellow packers, friends from Chabre and some of the regular Free Flight Academy guys, you know who you are...
If you were unable to make the repack don't forget you can pop your reserve in a box either attached or not to your harness and send it over to me.
Rounds and squares are £35 + rtn delivery everything else £50 + rtn delivery. Just get in touch via email to dqedwards@hotmail.com or call me on +44 7950 099037 to obtain postal details.