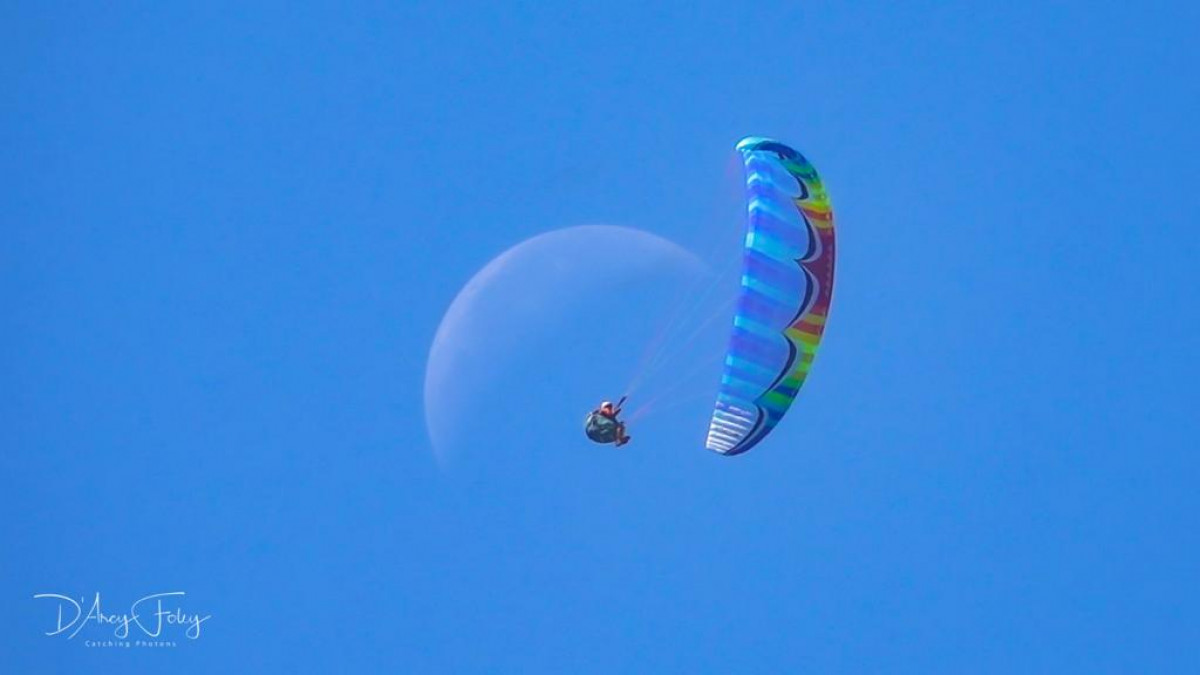 At Free Flight Academy we take ACRO training and progression very seriously and have spent many years refining and perfecting a way for pilots to progress quickly but most importantly safely. If you are reading this, I am assuming you are a pilot that is currently learning, or would like to learn ACRO and therefore our brand new small group ACRO course could well be for you!
One of the key factors in progressing safely with your training is being current and having a good level of consistency, which means a lot of repetition to gain a good level of understanding of the manoeuvres both physically and mentally. It is fundamental that the pilot understands the mechanics of each manoeuvre they attempt from the entry to the exit and that they are fully aware of all the consequences associated with their inputs.
To achieve this understanding, it is very important to follow a structured progression plan and it is essential not to skip steps during your training and progression because each manoeuvre is a build up to the next. If time is taken to perfect the basics, your future progression of the more technical manoeuvres is actually much quicker and more importantly much safer.
A very common mistake made by many Acro pilots is the desire to jump straight into the high level tricks or "Hero tricks".For some pilots this is becasue it is difficult to fit training in amongst a busy life and outside factors,but this should never be an excuse for skipping steps. If a pilot skips the fundamental steps then ultimately it will lead to the progression taking longer and in many cases the pilot has a scare due to situations that can develop if a mistake is made without the skills to correct that mistake. Scares lead to under confidence and fear in your flying in the best-case scenario. In the worst case scenario,there is a high chance of injury and even death. I know this sounds extreme but we have to be completely honest and fly with the deserved respect for what we are doing.
I have been flying and teaching Acro flying for many years and have seen the effects of good training and bad training. Our small group ACRO course is the result of all the past lessons learnt and is a programme I wish had been around when I started flying ACRO. The aim of the course is to make the learning process as safe and as fun as possible and to give you confidence in your ACRO flying. Confidence is a key factor as it allows you to fully commitment to the manoeuvre and it is so important to have full commitment.
In order to build your confidence this course breaks down the manoeuvres into four groups and with this structured approach the completion of each stage means the pilot is prepared and ready with the skills to progress onto the next section.
This course is suitable for both beginner to advanced pilots, as the group level the pilot enters at with will be determined by their past experience. Some pilots with a degree of experience may be able to pick up the training from a more advanced group where as a total beginner should obviously start from group one.
If you have any questions or would like to chat further and more deeply about the course structure,please contact me via email –lee@freeflightacademy.com or via whatsapp 0034 633 628 099. We look forward to hopefully seeing you on our November course and assisting you in finally achieving you Acro paragliding goals.
Prices
The price for the course is £2,000
What's Included
Exclusive rescue boat dedicated to our course at any moment we are flying during the course
Transport to and from the airport to suit your time of arrival and departure.
Private transport to launch as many times as we need it during the flying day.
A launch marshal to ensure we are on the correct launch and to take care of conditions and box timing
Life jackets
All briefings and individual post flight briefings reviewing on board camera footage. (We strongly recommend having a knee mount camera to review your flight) We can supply cameras and knee mounts upon request at no additional cost.
Free BASE harness canopy repack where will show you how your system works and how to pack it properly and the checks you need to make.
Free secondary and where applicable third rescue option repack.
Pre course consultation via a skype call to identify and create an accurate training plan suitable to your level so that you are fully prepared for what we will be working on during your course
Post course support. Just because we have finished the course does not mean our training and progression is over.For the following twelve months we can continue to make a training plan and offer a four session skype call to review and adjust the training plan and discuss your progress.
In the unlikely event of a water landing, we will recharge the canister for free up to a maximum of two times.
Wet bags for phones and radios
What's Not Included
Accommodation, although discounted room rates are available at the Magic Tulip Beach hotel for the duration of the course.
Flights
Forestry charge (currently 210 TL)
Wing washing and drying in the unlikely event of a water landing (reserve repacks are made with no additional cost)
What to bring
A suitable glider for the manoeuvres you are expecting to achieve
A minimum of two reserve parachutes (one front mounted and one integral rescue option is accepted)Each reserve parachute must be no more than 10 years old.
A harness with adequate back protection
A 2mtr radio capable of receiving the frequencies of 142.200 –144.400( radios can be supplied upon request free of charge but must be requested before the commencement of the trip)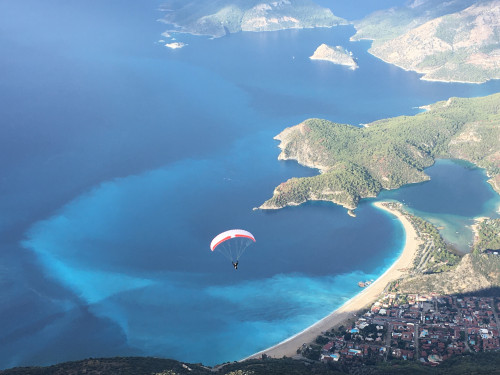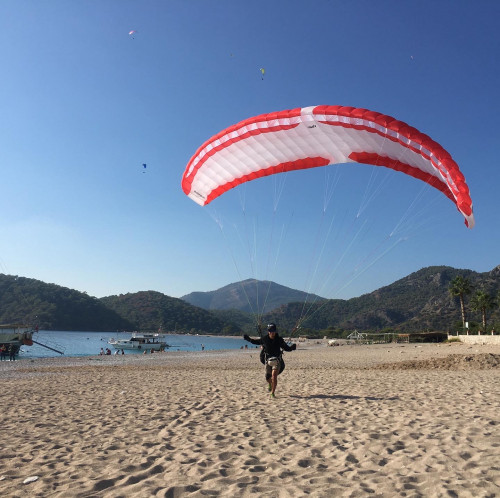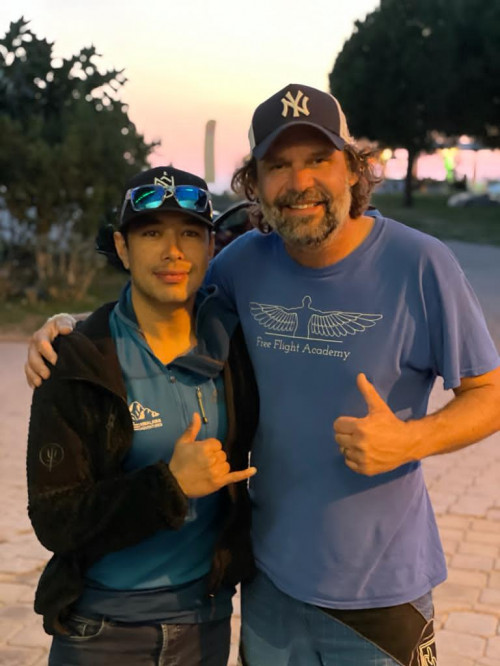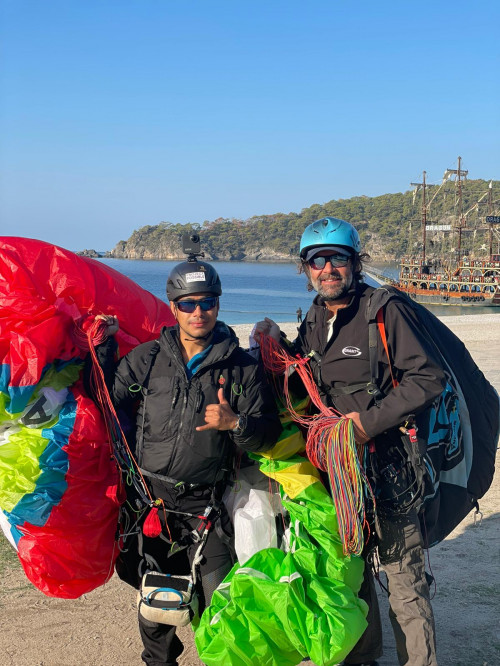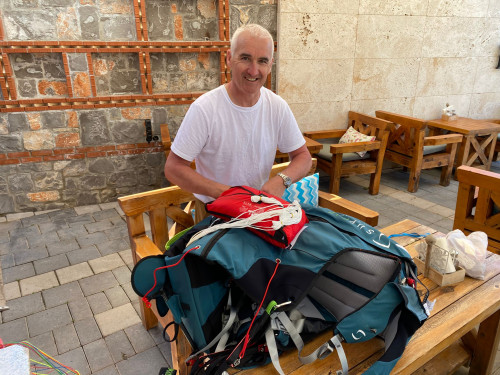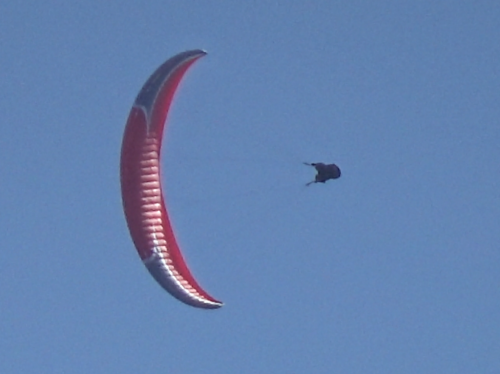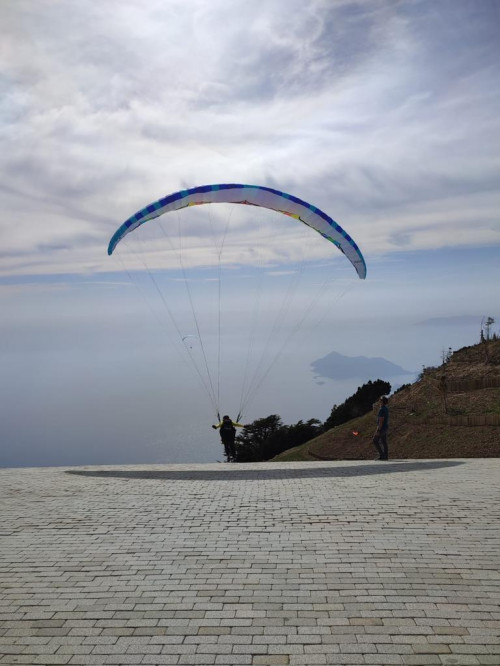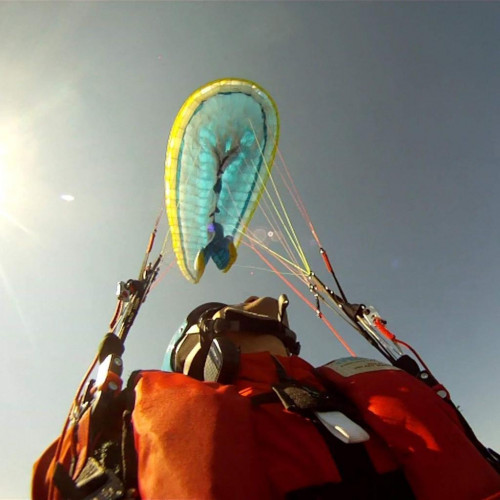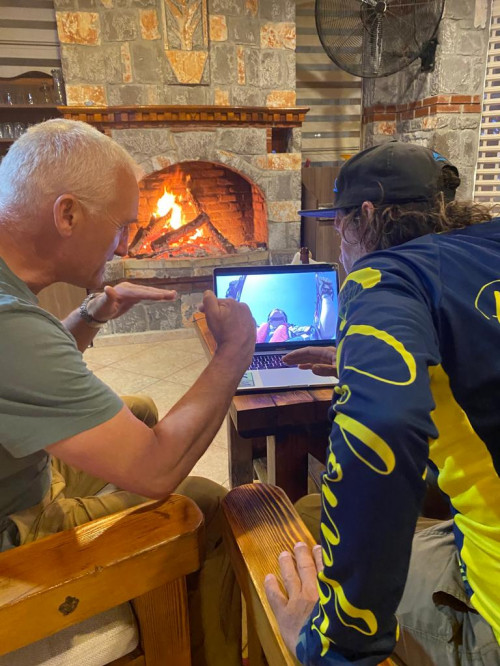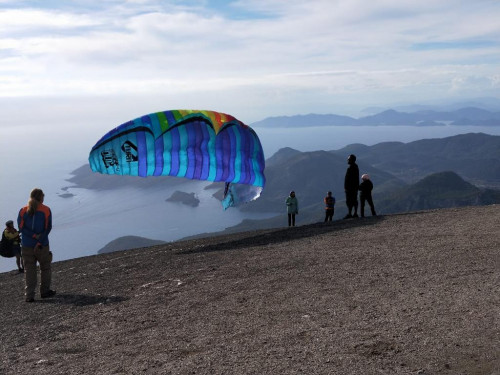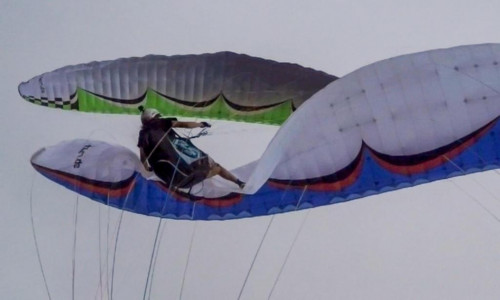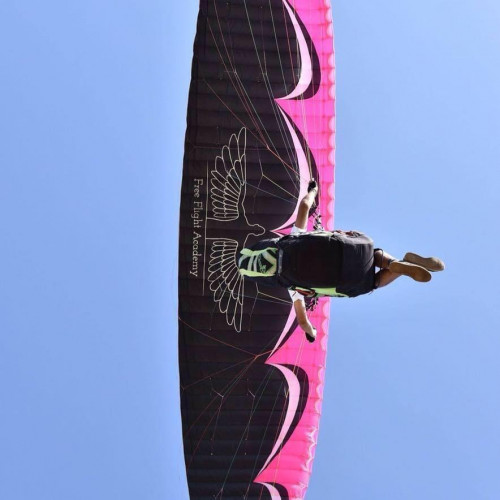 Trip Dates
April 20th - April 27th –

Sold out
IS THIS COURSE VALUE FOR MONEY?
To be able to run exclusive small pilot Acro courses the course price is quite high, but we can assure you in the long run it will actually save you a lot of money during your progression.
Most pilots training in ACRO spend a lot of time each year travelling to suitable destinations and can loose a lot of time trying to figure out manoeuvres by themselves (significantly eating into the available time you have during each trip). If you add up the amount of time and money you have already invested on your previous trips including flights, accommodation, transfers, food, stress and confidence then most likely you have already spent almost double this each year and yet you still feel trapped in your progression.
I have been running SIV and Acro courses for a very long time and quite frankly I have come to realise that for serious Acro pilots the big groups and limited number of daily flights just does not cut it. A standard course just can not provide the time and dedication an ACRO pilot requires to really progress.
I have had a great deal of success during my one to one or very small group Acro courses and I am a strong believer in the benefit of dedicated personal training. It is what I and my other instructor Lee Forrester wish we had had during our progression.
Lee Forrester and I have spent many years perfecting our teaching techniques and we are fully committed to making a positive change for future Acro pilots.
Booking Form