The first half of our 2014 season has just drawn to a close with an outstanding XC trip to in Catalonia, Spain. Despite some tricky weather conditions at times, we pulled off some great XC. Some of the group made their first flights away from the hill, a few broke the 30K mark and there were many out and return flights made around the beautiful valley of Ager.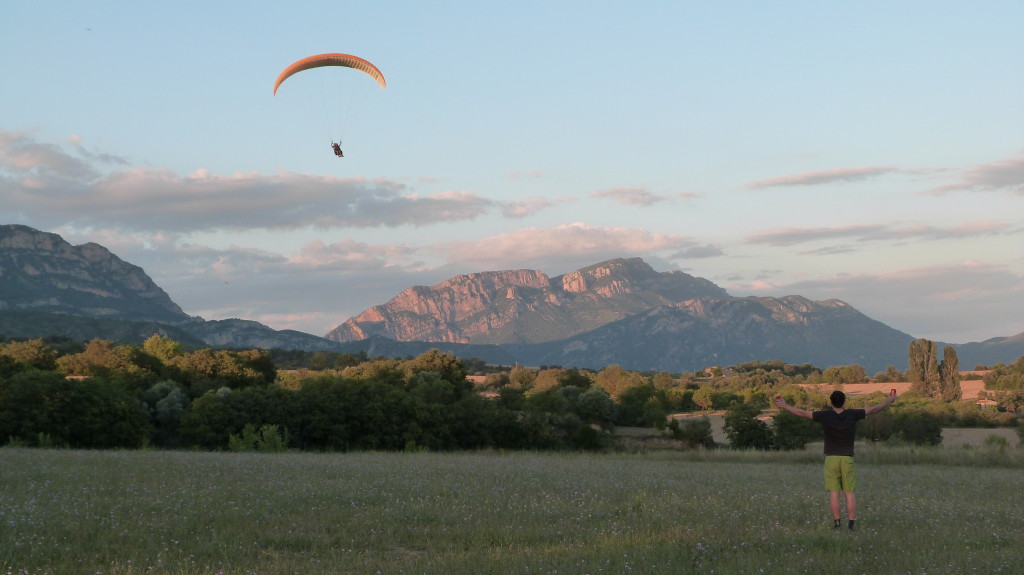 Lee used the tandem a lot to give pilots the opportunity for an in flight demonstration of how to thermal effectively and how to keep off the ground and work the lift; which is so crucial in making consistent XC flights. The tandem is the perfect teaching tool for pilots wishing to see first hand how the pro's do it and the difference in flying ability after the tandem flight was noticeable.
We have already released our dates for the 2015 season to return to Ager and we will be staying on for six weeks to really make the most of this ideal training site for XC flying and thermal training. If XC is your thing, we'd love you to come and join us!
For now though we are enjoying our mid season break and the team have headed over to Organya to team up with some of our Acro friends for a little break from our usual style of straight and level flying. Whilst here we have also finalized a project that has been in the planning for most of the year. With the production of the tandem D-Bag complete and after a successful ground test, it was time for the Free Flight Academy's team of Lee and Bea to go for the drop. Lee has built up a lot of experience with D-Bags from tandems and balloons and is also experienced at roll overs but no one had ever attempted to combine the two and complete a D-Bag with a tandem paraglider from a balloon before. To see what happened check out our video
£11.50 for entry
£3.50 for shoe rental
£1.50 for chalkbag rental