We are excited to announce Peru as a new location for you all to explore in November 2023. This trip has been designed by my good friends Thomas Schwarzer and Alex Schweig and it is aiming to be a paragliding holiday like no other. Not only will this trip offer some incredible flying in some unique locations and the usual opportunity to improve your wing control, technique and style, it will also offer you the opportunity to dive into the culinary and cultural diversity of this incredibly beautiful Latin country. There is so much more to this tour than just the flying.
The trip will start in Lima, where you will have the opportunity to rest from the long haul flight before checking out the first coastal site in Miraflores. Due to the Pacific coastal breeze this location is ideal for ground handling practice and some of the most perfect coastal soaring conditions to be had.
In Lima you will also get the opportunity to experience the noise, chaos and curiosity of a 10 million inhabitant city. There will be the chance to visit the historical centre for a cultural tour, take part in a night walk along the coastline, try out a local famers market to discover Peru's incredible diversity of fruit and veg smoothies and eat at restaurants offering world class cuisine.
Our second stop will take us to Peru's kitesurf Mecca, Paracas! In the morning Paracas offers perfect flying conditions to soar directly along the coast of a beautiful natural reserve. As the wind does not increase too quickly, this is also an ideal location for those wanting to develop new techniques for top landing.
Kite surfing lessons and a trip via speedboat to the Ballestas Islands, a nature reserve area with unique fauna including Humboldt penguins, sea lions, and a crowd of bird species are also optional extras in Paracas.
After Paracas we venture deep into the desert to find our next special location. Huacachina is full of surprises, it is an oasis nestled in the Peruvian desert and the perfect backdrop for soaring down untouched sand dunes. In Huacachina in addtion to experincing desert paragliding there is the option for dune buggy rides, sandboarding, slacklining (at additional cost) and of course more spectacular Peruvian food.
From Huacachina we head back to Lima for more flying, cultural activites and a variety of nightlife / live music options. There is also the opportunity to take a day trip and experience flying at the Pachacamac, Valley of Kings which is 40 minutes south of Lima. Flying here includes a grass landing with barbeque area and pool so you can expect a relaxed afternoon before returning to Lima in the evening.
This really is a special tour, it combines flying, culture and fun and promises to be a magical whirlwind two weeks. If you are interested in joining me, please either book here through the website or email me at lee@freeflightacademy.com
Prices
The cost of this trip is £2,350
What's Included
Airport transfers on arrival and departure date (subject to set times).
Transport
Accommodation (based on two sharing) - single room options available (additional cost TBC)
Paracas Reserve entrance fee
Daily briefings
Expert tuition from Lee, Tommy and Alex regarding top landing, coastal soaring and ground handling
City tour in Lima
Dune buggy ride in Huacachina
Breakfasts from day 2 until day 13
Pictures and video of the trip
Farewell dinner on last day
What's Not Included
Flights to Lima
Additional activites (kite surfing, speedboat nature reserve trip and dune boarding etc)
Drinks
Meals
What to bring
Glider in fully serviceable condition and suitable for your flying level. We recommend the take-off weight should be in the upper third of the weight range, since we almost always fly in stronger wind conditions. A playful B glider is more suitable than a high-performance racing machine
Harness with a foam protector - light harnesses are not ideal. Pod harnesses are not recommended, as we will do a lot of ground handling as well as top landing practice
Correctly installed Speed bar
Suitable reserve parachute system that has been checked and repacked within the last 12 months.
Light but good abrasion resistant gloves
Camelbak, as all of the flying will be done in the desert
2M Radio able to receive and transmit from 142.100 up to 146.400
Wear-resistant trousers and good sports shoes
Enough socks, because we probably get sand in our shoes every day :-)
Towel
Sunhat / sunscreen (Peru's UV rays are very strong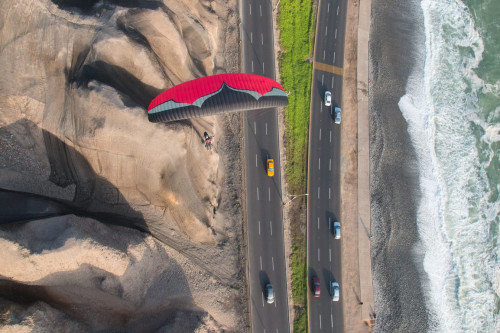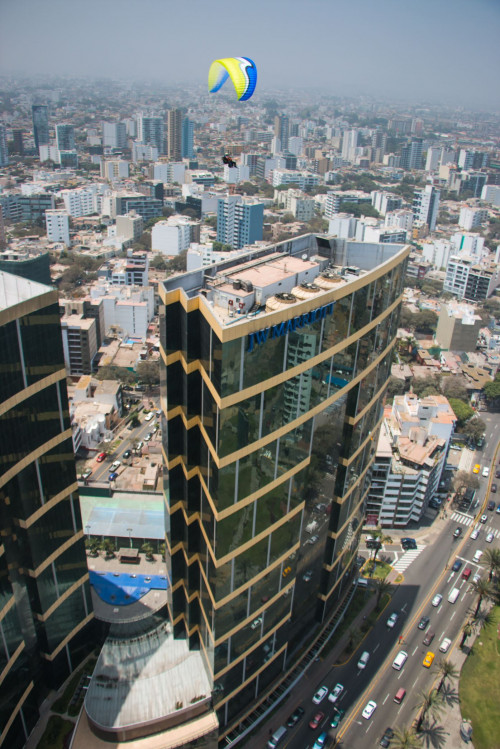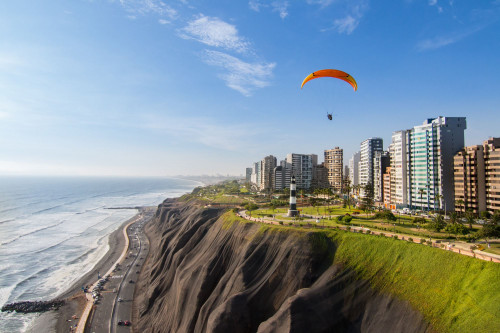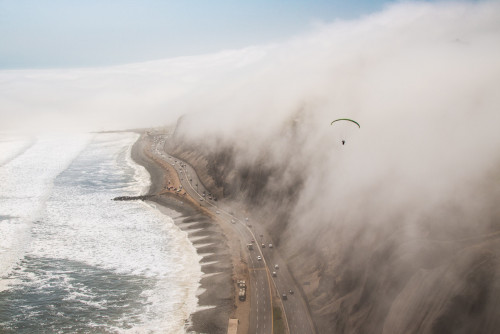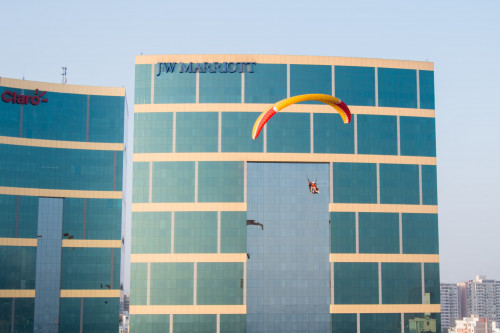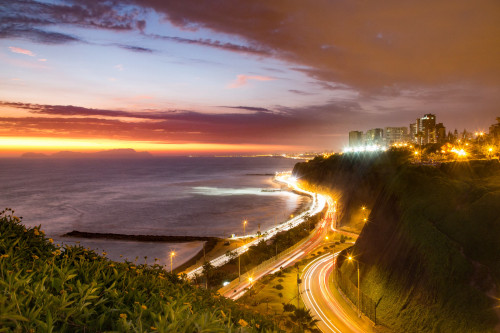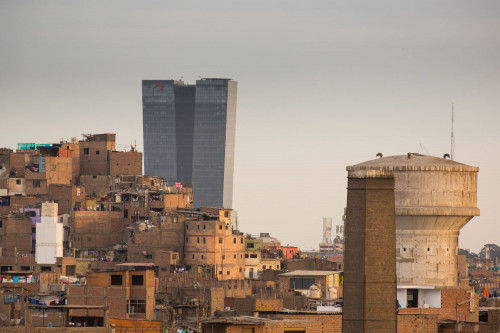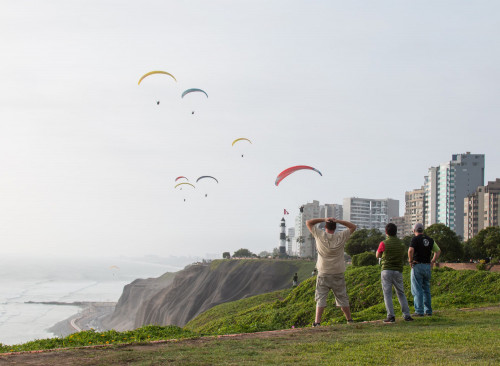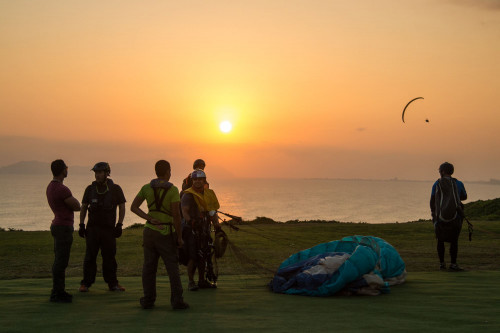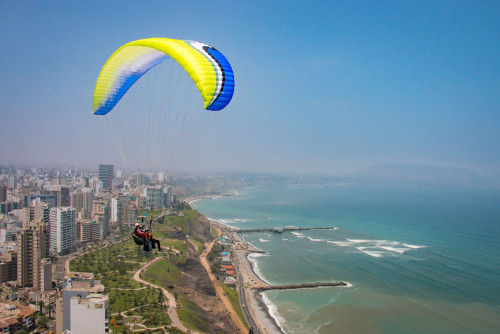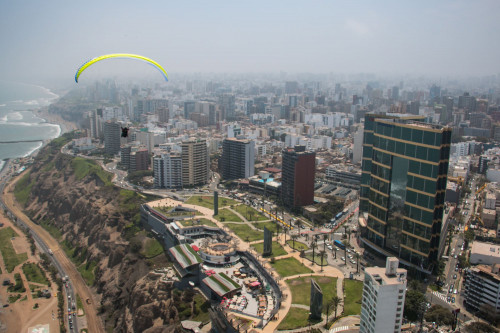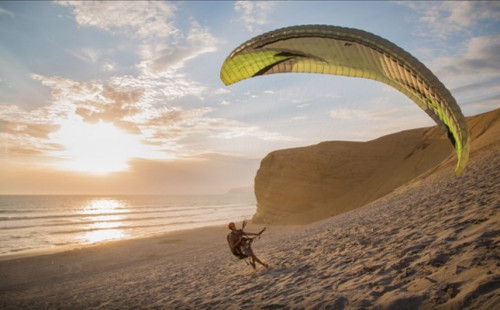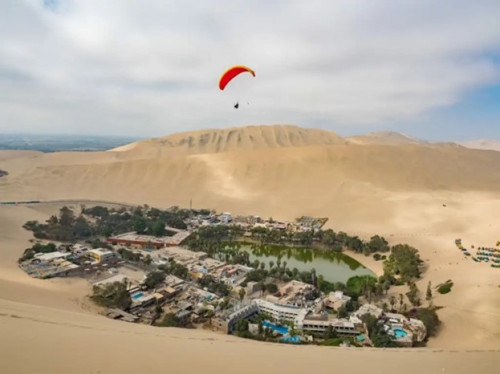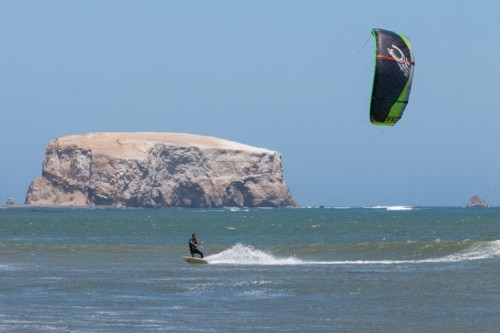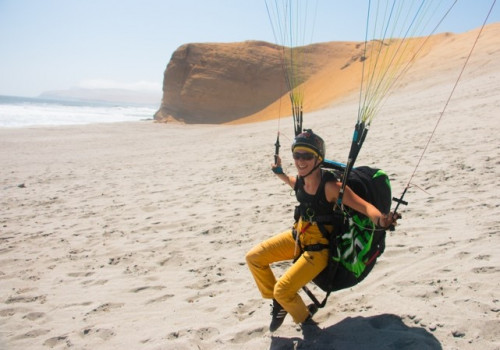 Trip Dates
November 4th - November 18th –

2 place remaining
COVID TRAVEL REQUIREMENTS
It is highly recommended, due to local regulations, for pilots to be fully vaccinated. In case a participant is not fully vaccinated, please be advised entry to restaurants, hotels or other common areas is regulated by the 3-G Rules (Vaccinated, recovered, or tested), so we highly recommend non-vaccinated pilots bring a sufficient stock of Antigen quick tests.

Additionally, we must respect the local rules pertaining to COVID-19 such as the use of FFP2 masks in closed areas including bus transfers.
Booking Form