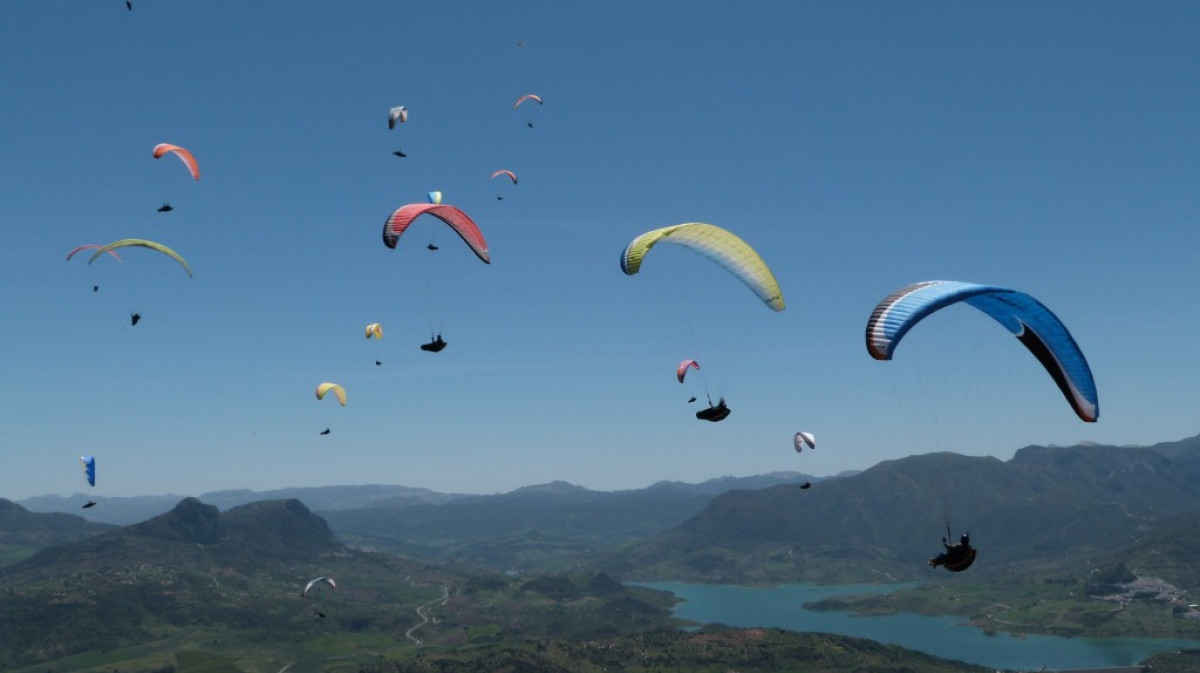 Why just stick to one form of flight? If you are a paramotor pilot why not explore the world of Paragliding and see if it could also be for you? It is the purest form of free flying and a great way to up your skill in PPG.
We are offering a new conversion course for paramotor pilots to learn the additional skills required to be a proficent and safe paraglider pilot.
On this course you will learn the different takeoff and landing techniques, thermal flying, ridge soaring, descent techniques and flying with others.
At Free Flight Academy we are enthusiastic about both sports and believe each one brings its own skills and benefits so combining the two offers you the opportunity to become a better all round pilot.
The course is run in Algodonales, a paragliding mecca located just an hour and a half from Malaga airport. As our home location, we have hundreds (if not thousands) of flying hours on the flying sites in and around this stunning village. It is the ideal location to train and this four day course (with two additional days consolidation) will give you the opportunity to qualify as a BHPA Club Pilot.
Our accommodation is in a beautiful and unique house, built by a well known local architect. Right on the edge of town, it has stunning views and is just a 7 minute walk to the plaza where you will find a wide number of restaurants and bars. It is also just a 5 minute walk to the local supermarket and with access to a well stocked kitchen this is ideal if you wish to self-cater or alternatively prepare breakfast and pack lunches.
Prices
The cost of the trip is £895
What's Included
Pre-trip consultation to identify personal objectives
Expert tuition and endless enthusiasm
Airport transfers (Subject to set pick up and drop off times at Malaga (AGP): Pick up on 16th March will be at 13:00 and drop off on 23rd March is 13:00.
NB Please ensure arrival flights land no later than an hour prior to pick up and departure flights leave no earlier than 2 hours after the drop off time. If in doubt please contact us before booking your flights.
Accommodation (based on 2 sharing) - single rooms available on request.
What's Not Included
Flights to Malaga (AGP)
Membership to BHPA (British Hang Gliding and Paragliding Association), currently £139 for a 12 month membership
Food and Drink
What to bring
EN A or B Paraglider in fully serviceable condition (if you do not have suitable kit, please contact me to discuss options)
Harness with back protection
Suitable reserve parachute system that has been checked and repacked within the last 12 months.
Helmet
2M Radio able to receive and transmit from 142.100 up to 146.400
Sunscreen